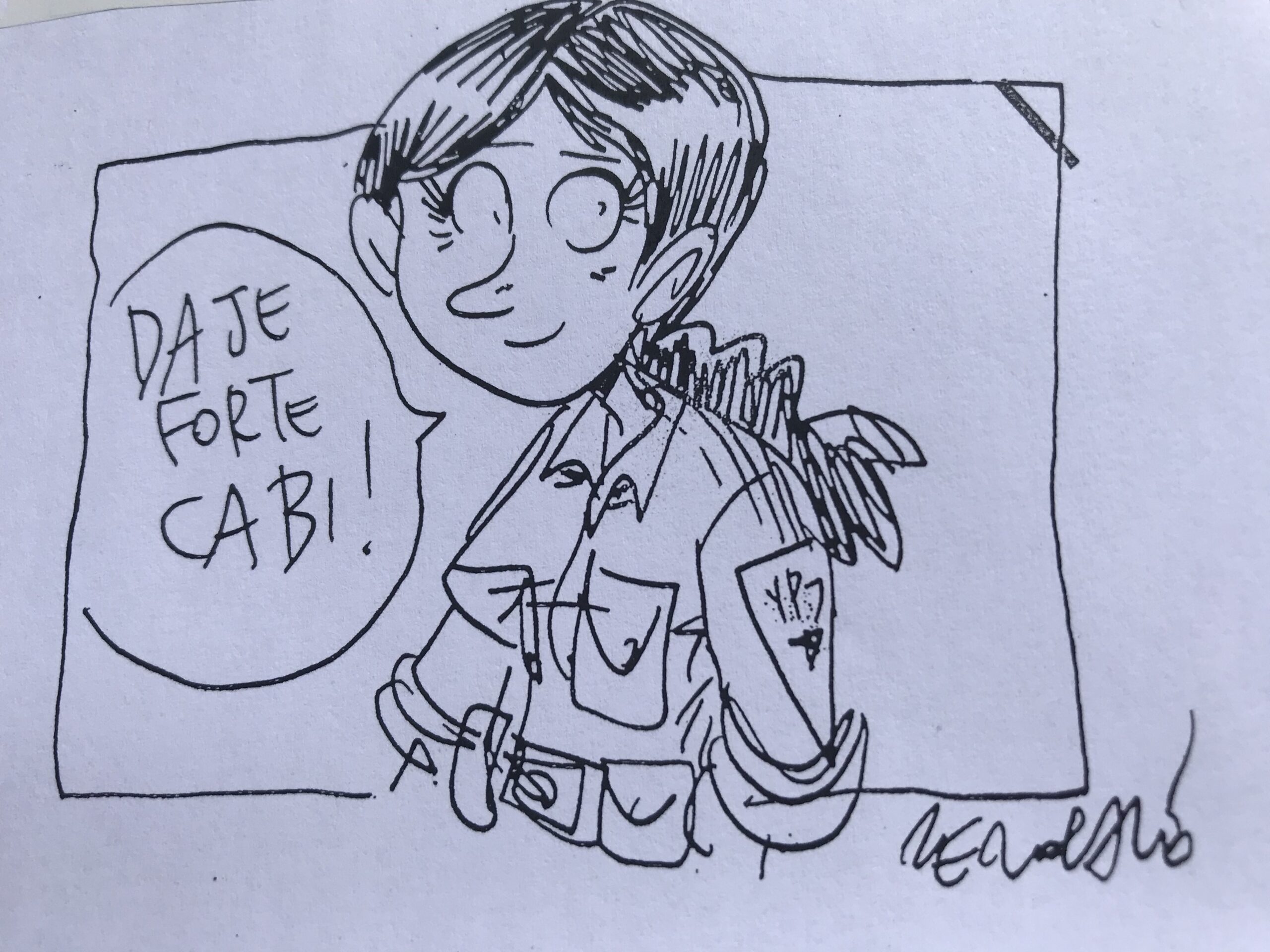 Keep it up, CaBi!
Zerocalcare, the author of "Kobane Calling", made this drawing especially for CaBi.

Solidarity Group for Syria and Kurdistan
The Solidarity Group for Syria and Kurdistan or in short "Soligruppe Syria/Kurdistan", was formed during the war in Syria. As a project from our meeting point, we originally called the group "CaBi-Solidaritygroup for Syria and Kurdistan". Since in the meantime it is also networked supra-regional, the larger part of the group liked to say goodbye to the abbreviation: "CaBi", a step that in no way calls into question our attachment to the anti-racism meeting point.
Subsequently, the reception of 30 Syrian refugees was accompanied and supported. Through the participation of a Kurdish activist, the group's engagement expanded into the Kurdish regions of Turkey and Iraq. In the meantime, three delegation trips on different human rights topics (camps of Syrian and Kurdish refugees, criminalized journalists, politicians, human rights activists) have been carried out to Turkey, and the fourth trip in early summer 2023 with a focus on 'prisoners' is being planned.
The solidarity group also organizes regular information events and solos. In the beginning, soup kitchens in the war zones of Syria were supported, over several months there were soli-meals for Kurdish media workers (with a de facto professional ban), a benefit evening for the self-governing revolutionary Rojava took place, and we also invited people to CaBi for a soli-meal for those affected by the earthquake.